klet / klette = idiot, clumsy, nonentity, incapable
klet = slap
Brussels residents, musicians for over 20 years and lifelong friends, Phil, Chom and Alex unite on stage and in the studio under the banner The Klets.
In the purest tradition of the D.I.Y., the trio took the time to experiment, to refine their tracks, and offered themselves the pleasure of collaborating with a bunch of artists to produce their new EP. We find in particular Raph STARK on drums (Aprile, Food for ya soul), Charlotte DANHIER on cello (Agnes Obel, Balimurphy) or Jean-Yves LONTIE on violin (Fugu Mango).
The result : VAKARM, an analog and independant EP, a work in symbiosis where all the actors were able to trust each other's talent. VAKARM, a word to define a questioning of content and form, a word which illustrates the band's musical evolution, the raw energy, the chaos, in short, a word that sweats rock'n'roll !
We discover direct et dynamic tracks to which the band has accustomed us, but also mid-tempo with gospel accents, a modern post-rock adventure, or even a trilingual rock / rap encounter 100% from Belgium. Failure, suffering, descent into hell but also love relationships, unity and tolerance, are some of the themes tackled in this new opus.
After a 1st album, a victory in the Emergenza 2018 contest and a 2019 Octave de la Musique, The Klets is back with VAKARM, waiting to be able to defend it live as soon as possible.
Here is VAKARM. Rock on !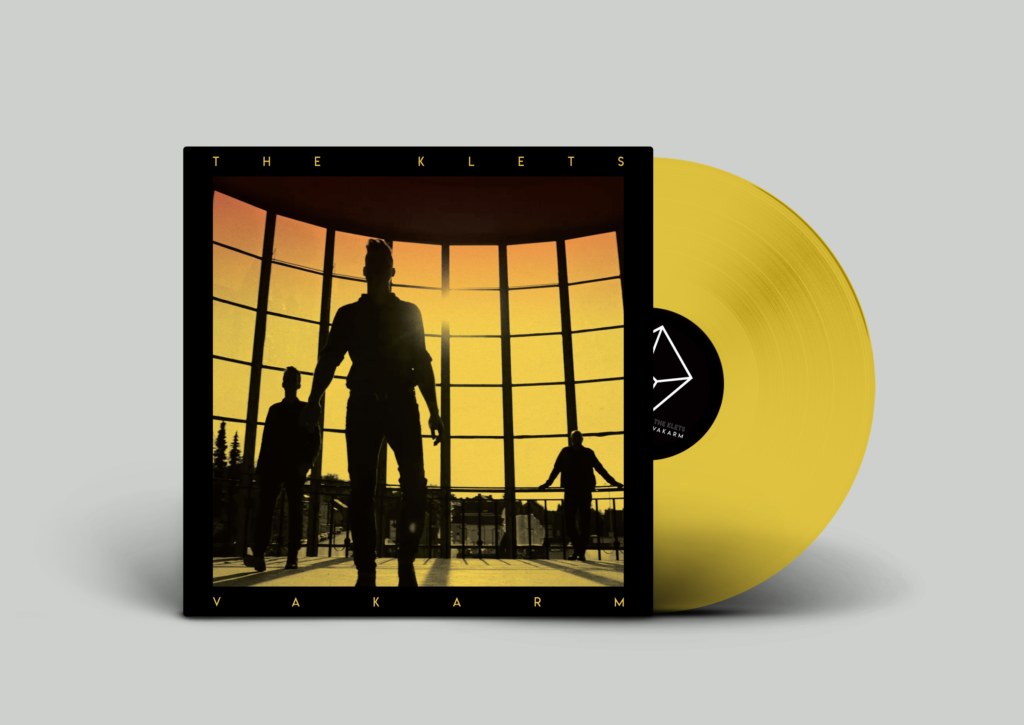 1. Stumble & fall
2. Run away from me
3. I bet U don't (feat. Céline Dubois)
4. Lost my race
5. We come one (feat. Mac Mulla & Mac Stone)

Music
Written, composed & produced by The Klets
Recorded & mixed by Alexandre LEROY @ Studio Six Brussels
Masterised by Benoît DE VISSCHER
Arranged by The Klets & Alexandre LEROY
The Klets
Philippe MULLIER Lead vocals / guitar / keyboards
Martin "Chom" GARCIA NAVIO Lead guitar / choir
Alexandre DETOURNAY Bass / choir
Guests
Raph STARK Drums
Charlotte DANHIER Cello
Jean-Yves LONTIE Violin
Céline DUBOIS Vocals
Mac STONE & Mac MULLA Mc's
Video
Paul THOREAU director / editor for "Stumble & fall"
Rodolphe DE BRABANDERE D.O.P / colorist for "Stumble & fall"
Adrien MEDY director / editor for "Run away from me"
Image
Hélène LACROUX Pics
Julien MOURLON Communication adviser
Martin "Chom" GARCIA NAVIO Graphic designer
info@theklets.com

/

Martin : +32 474 54 09 68